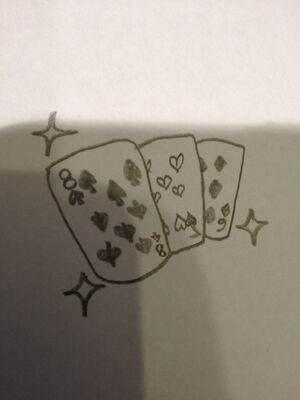 The Card Deck is treasure that can be obtained in Sly Cooper: Age of Thieves in the episode Alice in Cooperland. It is worth 209 coins and the time needed to get to the safehouse is thirty seconds.
Description
"This deck of cards was Thaddeus' very first gift from his father, Thaddeus Winslow Cooper II. Each card has been preserved very well, making the deck in general incredibly high-quality. For this reason, this deck is highly sought after by other thieves."
Location
It is located outside the Playing Card Cafe', directly above the signpost. Thaddeus Winslow Cooper III is the only character capable of reaching this treasure.